Group Text Art Show NYC (Physical & Virtual)
The Group Text art show is a joint exhibition between Yellow Cat Gallery (curated by Dasha Bazanova) and 326 Gallery (Hosted by Dustin Stein.) The show runs from January 17, 2023 to February 27, 2023.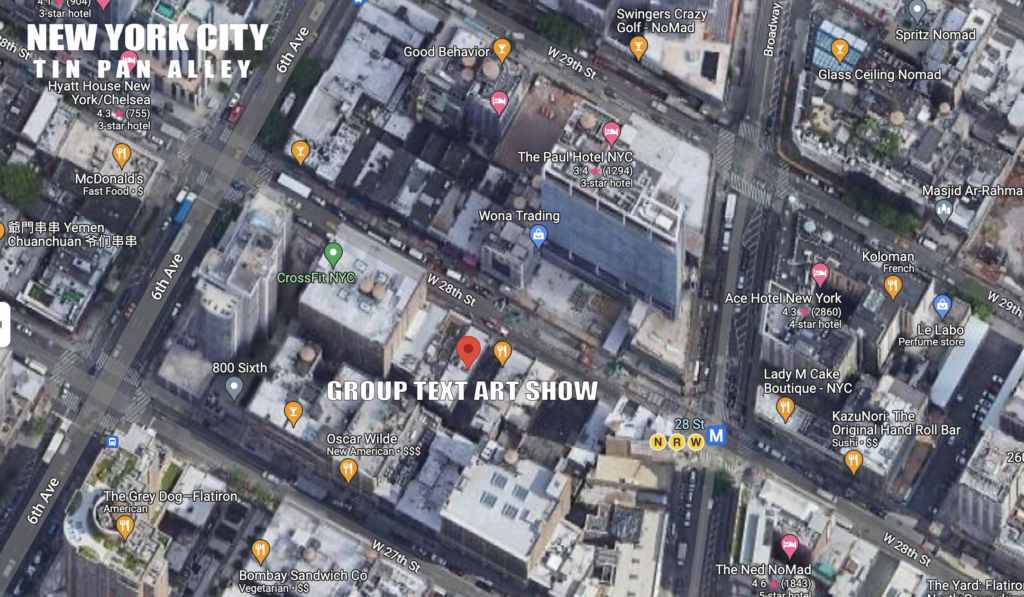 This show features 16 artists that are friends and used group texts to organize. The show is both in a physical space (38 W. 28th St. NYC, NY – Tin Pan Alley) as well as a virtual show (spatial.io) where all of the artwork in the physical show has been scanned (flat and 3D scan) and can be seen using computer browser, mobile devices or Meta Quest ( Model 1 or 2 ) VR Goggles. The VR show can be viewed by following THIS LINK.
The 16 artists in this show are: Liz-N-Val, Dasha Bazanova, Matt Freedman, Jennifer Slavin Harris, Kev, Frank Olt, Andrew Galpern, Keisha Prioleau-Martin, Felix Morelo, Dan Christoffel, Kiichi Takeuchi, Zak Vreeland, Morgan Jesse Lappin, Jeff Gomez, MarcusGlitteriS and Susan Carr. Artist MarcusGlitteriS created this short film at the opening of the Group Text Show in NYC: Click here to view.
You can visit the physical show by appointment through the show website: www.grouptextshow.com