Artport Kingston
Dasha Bazanova was invited to show her work during nearly the entire Covid year of 2020 at the ArtPort facility in Kingston New York on the Hudson. An old boat manufacturing building structure that echoed the burnt wood structures Bazanova is known for constructing at many of her installations. ArtPort Kingston is a cultural space and curatorial project housed in the historic Cornell Steamboat Building along the Rondout Creek in Kingston, NY.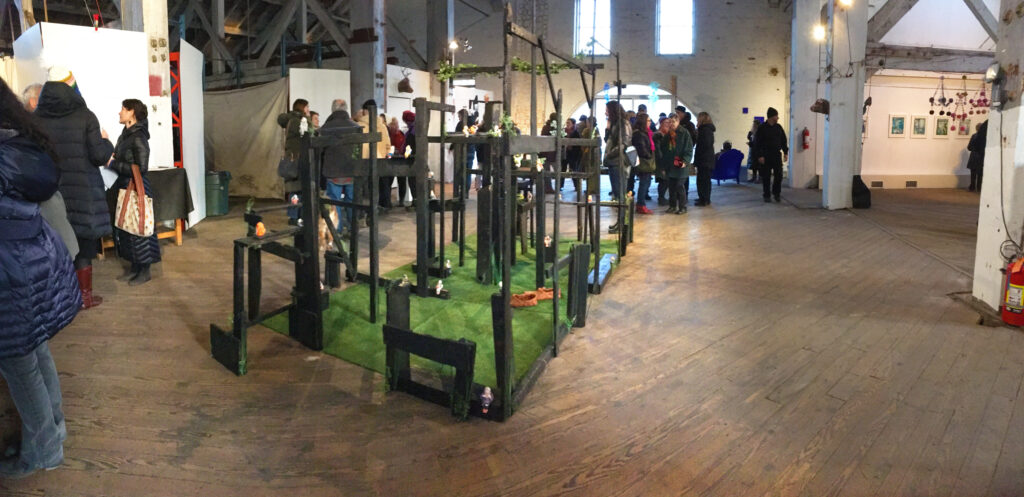 Aimed to create art experiences that offer unconventional interactions with contemporary art to a wide range of audiences. Working with artists to transform unorthodox art spaces into imaginative, family-friendly platforms that defy genre and lend to playful, participatory relationships with the artworks.
Through art exhibitions, performances, workshops, community gatherings, and beyond, ArtPort Kingston explores the environment and cultural/historical heritage of the Rondout Creek, and serves as an harbor at the confluence of art, community, and historical preservation.

United by a penchant for rule-breaking and a dedication to accessibility, Laurie De Chiara and Stefan Saffer of ArtPort Kingston have been establishing and curating left-of-center, industry-leading experiential art organizations for over 25 years.